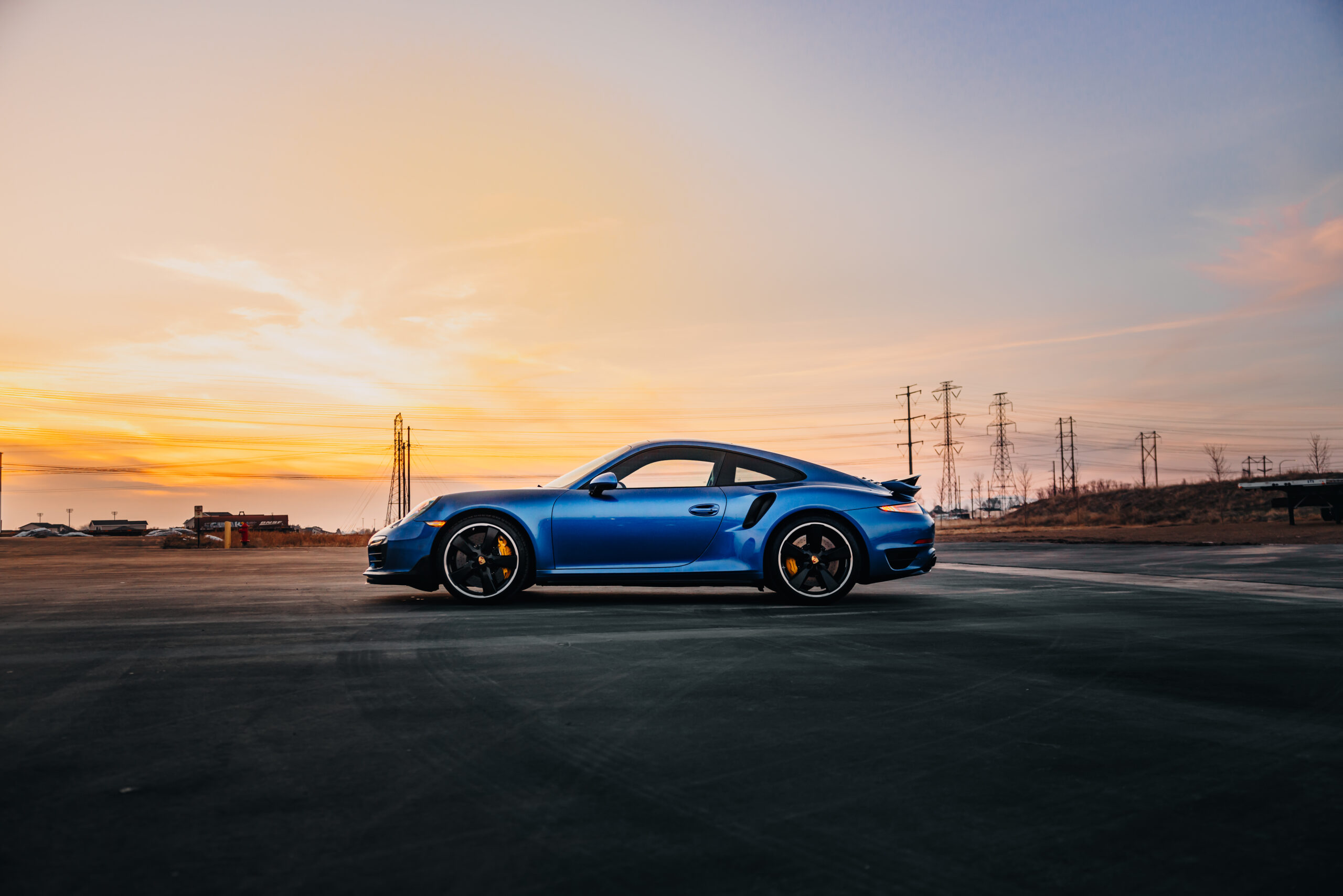 Enjoy optimal visibility and improved safety by having a Ceramic Glass Coating applied to your vehicles windows. Ceramic Glass Coatings are not restricted to paint, but can also be used on glass. Clean and clear windows are crucial to safe driving, and deserve the same level of care as the rest of your vehicle. Here at CoaticLab Automotive Studio we provide smudge-free Ceramic Glass Coating services.
Rather than fight with smudges, water stains, and bugs, have one of our Ceramic Coating Specialists at CoaticLab Automotive Studio add a Ceramic Glass Coating your glass surfaces, allowing you to enjoy greater clarity even during a downpour.
Improve Safety And Visibility
Here in Utah, you never know when the weather can turn nasty. Driving in pouring rain can be incredibly dangerous, even with your windshield wipers moving at top-speed, heavy rain or snow results in poor visibility.
Ceramic Glass Coatings increase visibility and safety when driving in poor weather conditions. The ultra-slick, hydrophobic coating repels water, allowing it to immediately bead off of your windshield. When rain or snow doesn't stick to your windows and impair your view, it gives you peace of mind that you will see the road clearly.
Enhanced Clarity
In addition to allowing rain and snow to simply bead right off of your windshield, Ceramic Glass Coatings enhance the clarity of your windows. They do not simply repel water; they also repel dirt, your windows are less likely to be hazy and cloudy.
CoaticLab Automotive Studio is a Gyeon-Certified Installer, we use Gyeon Ceramic Glass Coatings. Glass Coatings leave your windows crystal clear, alleviating residue, film, and smudges that can reduce the clarity of your glass.
Not only do Ceramic Glass Coatings elevate the clarity of your windows by preventing water marks and dirt accumulation, they also reduce glare. This improves safety, especially when driving at night or at dusk, allowing you to see clearly without intense glare.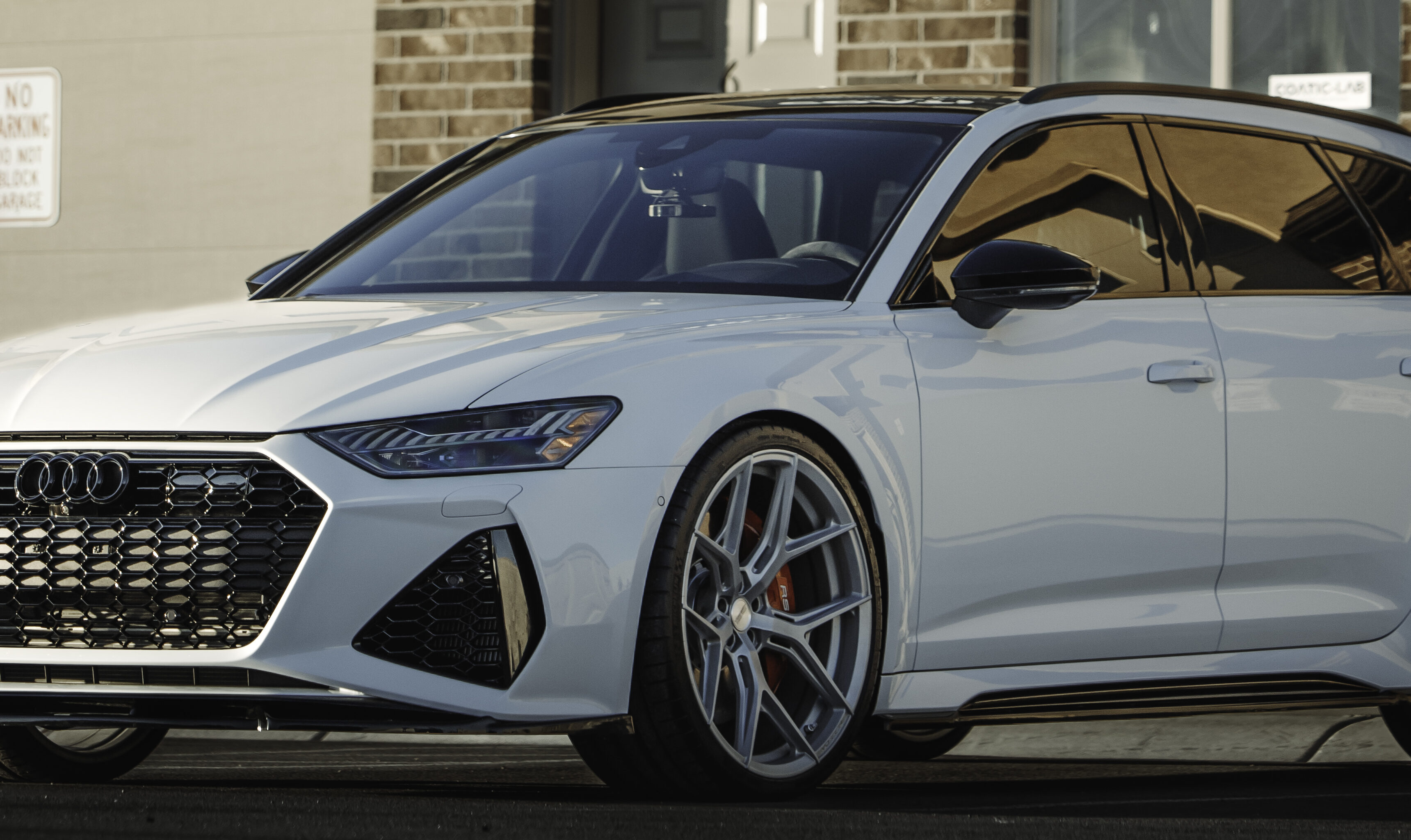 Ease of Cleaning
Bugs, bird droppings, water marks, can be challenging to remove from your windshield and glass. When you have a Ceramic Glass Coating applied to your glass, it is much easier to wipe such contaminants away. This benefit is especially useful for those with long commutes, road trippers, and commercial drivers.
Not only does a Ceramic Glass Coating allow you maintain the appearance of your vehicles glass, it also makes for safer driving through improving visibility.
Long-Lasting Glass Coating Services
Gyeon Ceramic Glass Coatings can last up to 12 months on windshields and up to 36 months on side windows, allowing you to enjoy greater protection for longer. To ensure that your Ceramic Glass Coating lasts as long as possible, come see us at CoaticLab Automotive Studio for professional Ceramic Coating services by our Ceramic Coating Specialists who will ensure that the job is done right.
The team at Coatic Lab did an amazing job on getting the oxidation off our 2017 Travel trailer and applying a ceramic coating to the entire trailer. Would highly recommend this crew. It looks great and was done in the time they said it would be.
Friendly staff. Very knowledgeable about their products. Easy to work with.
What a great experience start to finish! I was treated like a long term customer from the first call to discuss pricing to driving away! Great work on both my new pickup and new RV for a great price! I highly recommend their work!
William Allred
2023-05-07
Couldn't be more pleased with the protective film coating from Coatic Lab! Long story, but I ordered a new KIA Sportage from the factory with matte paint. During transport the paint was marred a little bit on the hood, and the only thing that the dealership would cover was to repaint it. I didn't want to do that, so I called Blake to see if he could offer any solutions. He had me come in and he tried a test piece of film made specifically for matte paint. It looked perfect. He was able to schedule me quickly for a full front end film application. I was amazed how well it turned out. It truly looks better than brand new. Thank you Blake for helping me with a difficult situation and to anyone else who worked on my car! I will definately be back in the future!
I highly recommend CoaticLab for your detailing, paint protection film, and ceramic coating needs. We had Blake and his team do a de-badging and ceramic coat on our brand new Wagoneer and they did an awesome job for us. They were able to work around a late delivery from the dealership and get our vehicle done on time and for a very reasonable price. Blake was very professional to work with, communicated well with us, and was just very genuine.
Blake did a great job on our new corvette with full PPF and ceramic coating! Highly recommend very professional!
Coatic Lab did a fantastic job with the window tint on my truck! I am really happy with it. Blake went out of his way to take care of me and explain all the different options available. He got me in and out of the shop quickly and made sure I was happy with the results. I am really impressed with both the quality of the window tint as well as the quality of service. I would recommend Blake and his team to anyone!
Excellent service, top notch quality. We are a return customer for life! This is our 3rd vehicle we have taken to the Lab!
I had paint protection film installed on my Jeep at the dealer and it was an amateur result at best. We took it to COATICLAB and had them redo all of it and then some, and the result was nothing short of amazing. The quality of film is very evident just by looking at it. We will be using them for my future paint protection needs. The price was very competitive for the quality of work. You guys rock!! Keep up the great work.
Read more