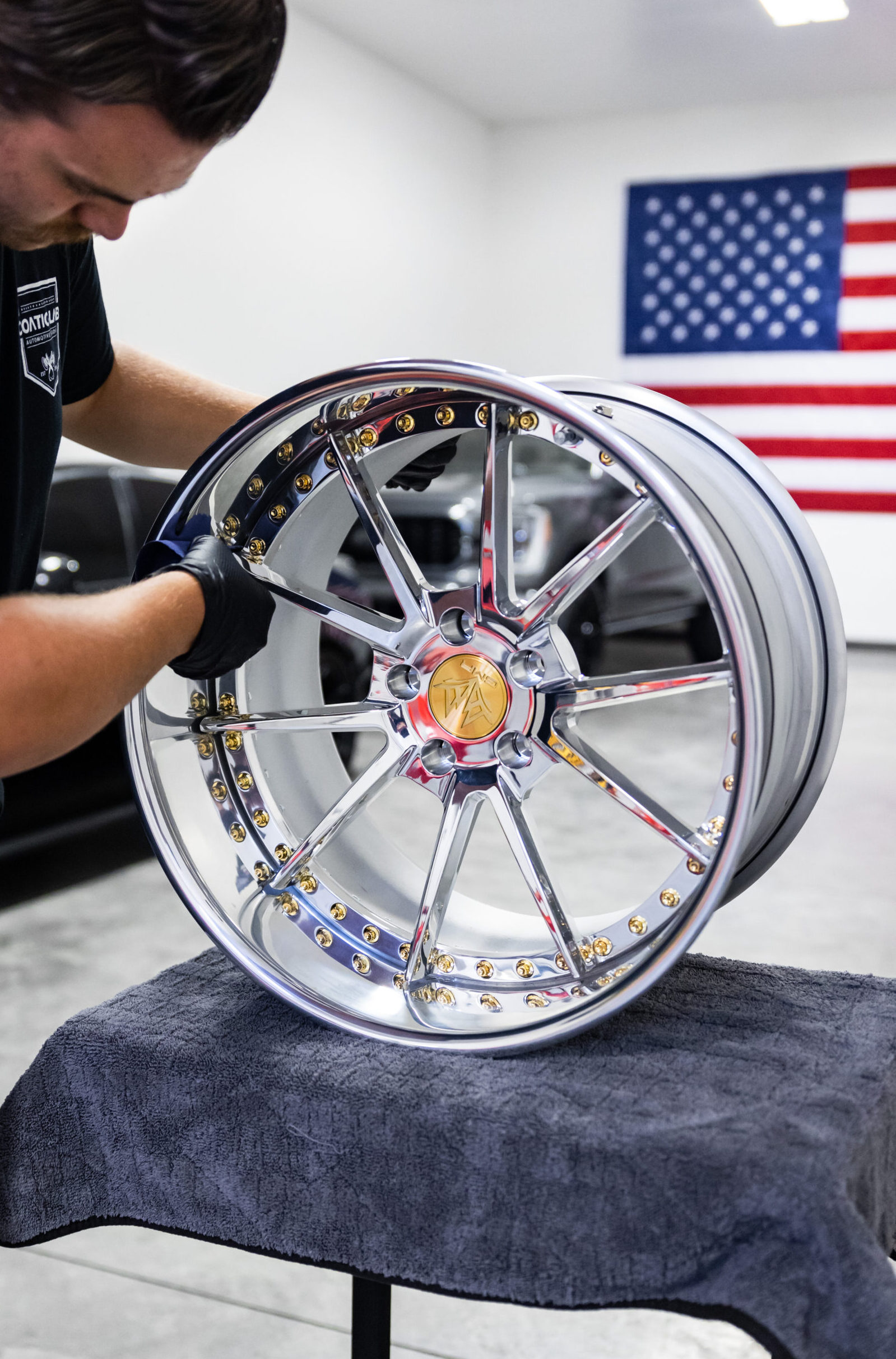 Your wheels undergo more abuse than the rest of your vehicle and are particularly vulnerable to dirt and potential damage. Your wheels are constantly exposed to dirty roads and streets, driveways and parking lots.  Keeping them clean might feel impossible. Fortunately, Ceramic Wheel Coatings protect your wheels from daily wear and tear, make them easier to clean, and improve their appearance.
Keep Your Wheels Clean Longer
It's no secret that your wheels are the most difficult part of your car to keep clean. Road debris, brake dust, grease, salt, and industrial fallout can turn even the newest of wheels dirty and dull very quickly. Such grime is not only unsightly, but it's also very hard to remove.
Not only do wheels get dirty very quickly, but they're also challenging to clean, due to their grooves and curves. The process can be incredibly time-consuming and frustrating. All-in-all, maintaining clean wheels can feel like a lost cause, unless you're willing to put in immense time and effort.
Ceramic Wheel Coatings alleviate all the time and effort typically needed to clean your wheels. Ceramic Wheel Coatings are designed to withstand the extreme heat and wear and tear wheels must endure. The Ceramic Coating forms a layer over your wheels to prevent contaminants from bonding with them, which slows the speed at which they get dirty. Not to mention, Ceramic Wheels Coatings make cleaning brake dust and road debris much, much easier.
In addition to reducing how quickly your wheels get dirty, ceramic wheel coatings make the actual cleaning process easier and less time-consuming, so you can enjoy cleaner wheels for longer.
Enjoy Smooth, Hydrophobic Surfaces
Water spots and stains are the nemesis of vehicle owners, and can be very difficult to remove. Ceramic Wheel Coatings prevent such damage by creating a slick, hydrophobic barrier. The liquid polymer bonds with your wheels' surfaces, which both enhances their appearance and repels water. This means that when water hits the surface of your wheels, it simply beads up and rolls off.
Considering how wet and salty the roads get here in Utah during the winter months, it can be easy for melted snow and road salt to tarnish your wheels. Ceramic Wheel Coatings resist such damage and keep your wheels looking smooth and clean longer.
Improve Your Vehicles Appearance
Your wheels play a significant role in the overall appearance of your vehicle, dirty wheels can ruin the overall effect of a beautiful vehicle. Don't allow your wheels to destroy the aesthetic appeal of your ride. By obtaining a Ceramic Wheel Coating, you will elevate your vehicle's aesthetic appeal with enhanced cleanliness and enriched color.
Ceramic Wheel Coatings work for many different types of wheels. Regardless of whether you have powder-coated, chrome, matte or aluminum wheels, we offer different types of Ceramic Wheel Coatings to elevate their look and appearance.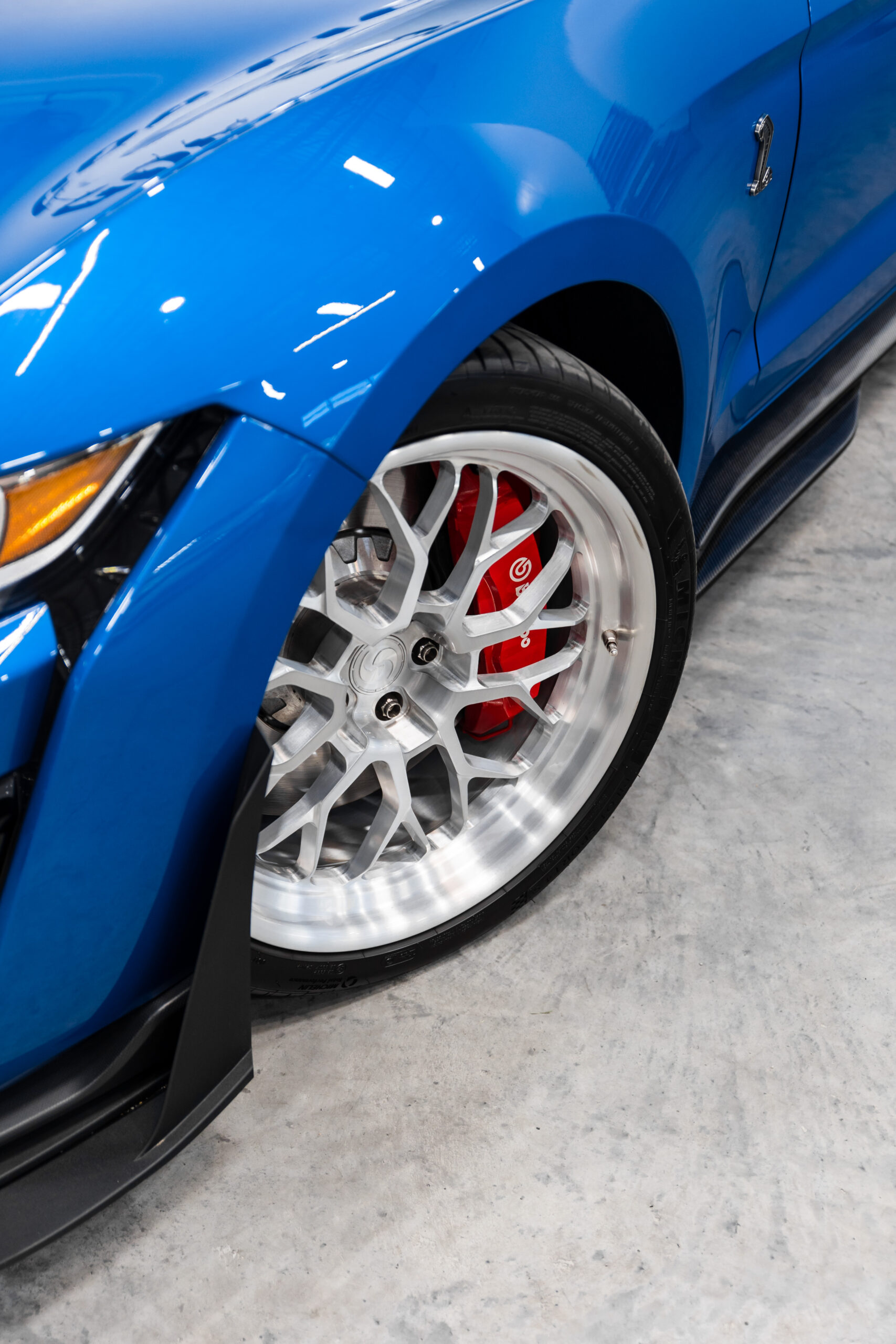 Long-Lasting Protection
Extend the performance of your wheels with a long-lasting Ceramic Wheel Coating. While Ceramic Wheel Coatings protect your wheels and improve their appearance, we recommend regular cleaning for optimal performance.
Protect Your Wheels From Utah's Temperamental Weather
Here in Utah, our vehicles endure extreme elements, everything from blazing heat to freezing temperatures. Add in that infamous Utah road salt and grime, and the constant road construction.
CoaticLab Automotive Studio provides Ceramic Wheel Coating services that protect your wheels and make it easier to keep them looking great. Contact us to learn more about our Ceramic Wheel Coating services.
The team at Coatic Lab did an amazing job on getting the oxidation off our 2017 Travel trailer and applying a ceramic coating to the entire trailer. Would highly recommend this crew. It looks great and was done in the time they said it would be.
Friendly staff. Very knowledgeable about their products. Easy to work with.
What a great experience start to finish! I was treated like a long term customer from the first call to discuss pricing to driving away! Great work on both my new pickup and new RV for a great price! I highly recommend their work!
William Allred
2023-05-07
Couldn't be more pleased with the protective film coating from Coatic Lab! Long story, but I ordered a new KIA Sportage from the factory with matte paint. During transport the paint was marred a little bit on the hood, and the only thing that the dealership would cover was to repaint it. I didn't want to do that, so I called Blake to see if he could offer any solutions. He had me come in and he tried a test piece of film made specifically for matte paint. It looked perfect. He was able to schedule me quickly for a full front end film application. I was amazed how well it turned out. It truly looks better than brand new. Thank you Blake for helping me with a difficult situation and to anyone else who worked on my car! I will definately be back in the future!
I highly recommend CoaticLab for your detailing, paint protection film, and ceramic coating needs. We had Blake and his team do a de-badging and ceramic coat on our brand new Wagoneer and they did an awesome job for us. They were able to work around a late delivery from the dealership and get our vehicle done on time and for a very reasonable price. Blake was very professional to work with, communicated well with us, and was just very genuine.
Blake did a great job on our new corvette with full PPF and ceramic coating! Highly recommend very professional!
Coatic Lab did a fantastic job with the window tint on my truck! I am really happy with it. Blake went out of his way to take care of me and explain all the different options available. He got me in and out of the shop quickly and made sure I was happy with the results. I am really impressed with both the quality of the window tint as well as the quality of service. I would recommend Blake and his team to anyone!
Excellent service, top notch quality. We are a return customer for life! This is our 3rd vehicle we have taken to the Lab!
I had paint protection film installed on my Jeep at the dealer and it was an amateur result at best. We took it to COATICLAB and had them redo all of it and then some, and the result was nothing short of amazing. The quality of film is very evident just by looking at it. We will be using them for my future paint protection needs. The price was very competitive for the quality of work. You guys rock!! Keep up the great work.
Read More